About Trend Micro
VTI Cloud Partner

Trend Micro, a leading information security solutions firm, focuses on preventing and combating information security threats for businesses and consumers.
Always at the forefront of the market, Trend Micro always researches and integrates technological advances in threat detection and management to keep systems running while ensuring security. personal information and digital assets from malware, spam, data leaks, and the latest threats on the Internet environment.
Trend Micro is at the forefront of cybersecurity solutions, providing businesses and governments with a multi-layered security system for data centers, cloud workloads, networks, and endpoints. All Trend Micro solutions combine to create seamless sharing of alert information against threats with more focused visibility and investigation, for better and faster protection.
Named A Leader
BY FORRESTER WAVE™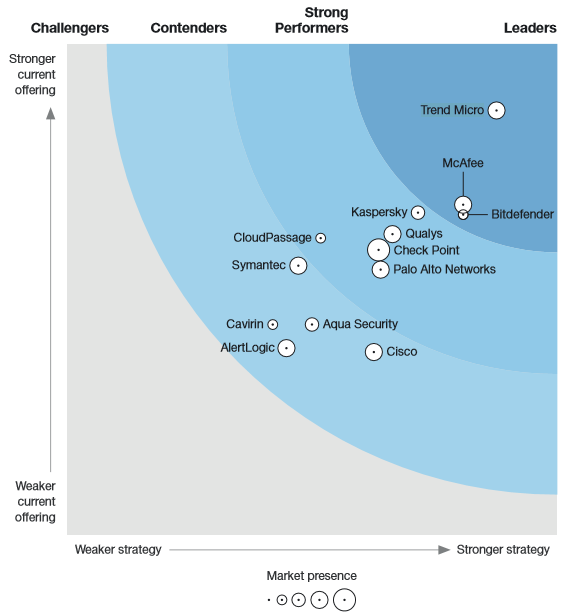 Cloud Workload Security Leader
Trend Micro has been recognized as a Leader in The Forrester Wave™: Cloud Workload Security, Q4 2019 report.
In addition to its comprehensiveness, Forrester recognized Trend Micro's cloud security offering in multiple areas including:
+ "The solution is ideal for large firms with broad Cloud Workload Security (CWS) needs across workloads, hypervisors, and containers."
+ "The OS level, agent-based protections are very strong and include malware and memory protection, file integrity monitoring, host-based firewall, intrusion detection/intrusion prevention, log inspection, and application binary control," the report noted.
+ "Role-based access control (RBAC) is very flexible for administrators. Container runtime and pre-runtime checks are comprehensive, and the solution exposes a broad API for Deep Security policy control."
Benefits
That Trend Micro brings

Hybrid Cloud Security
Secure your physical, virtual, cloud, and container environments more effectively with a single solution. Simple. Automated. Improved visibility and control.

Network Defense
Detect and protect against known and unknown vulnerabilities with cross-generational protection techniques.
User Protection
Protect your users with the right technique at the right time with simplified security that gives you increased visibility and a faster response to attacks.
Global Threat Research
Trend Micro's strength in cybersecurity research
To help you better understand and address the security challenges of today and tomorrow,
the Trend Micro Research team delivers 24/7 threat research from around the globe, vulnerability intelligence from our Zero Day Initiative™ (ZDI) program, and insights on the cybersecurity landscape.
The team also works closely with government agencies and law enforcement including Interpol, the United Nations, the FBI, and the US Department of Homeland Security.
The Global Threat Research team includes 450+ security researchers and Trend Micro data scientists, 10,000 security researchers registered in over 100 different countries and practically prevents hundreds of millions of malicious environments. potential every day.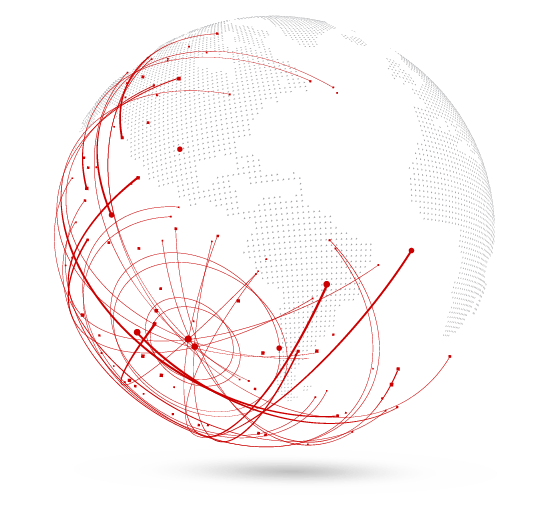 Authorized Partner Trend Micro
in Vietnam - VTI Cloud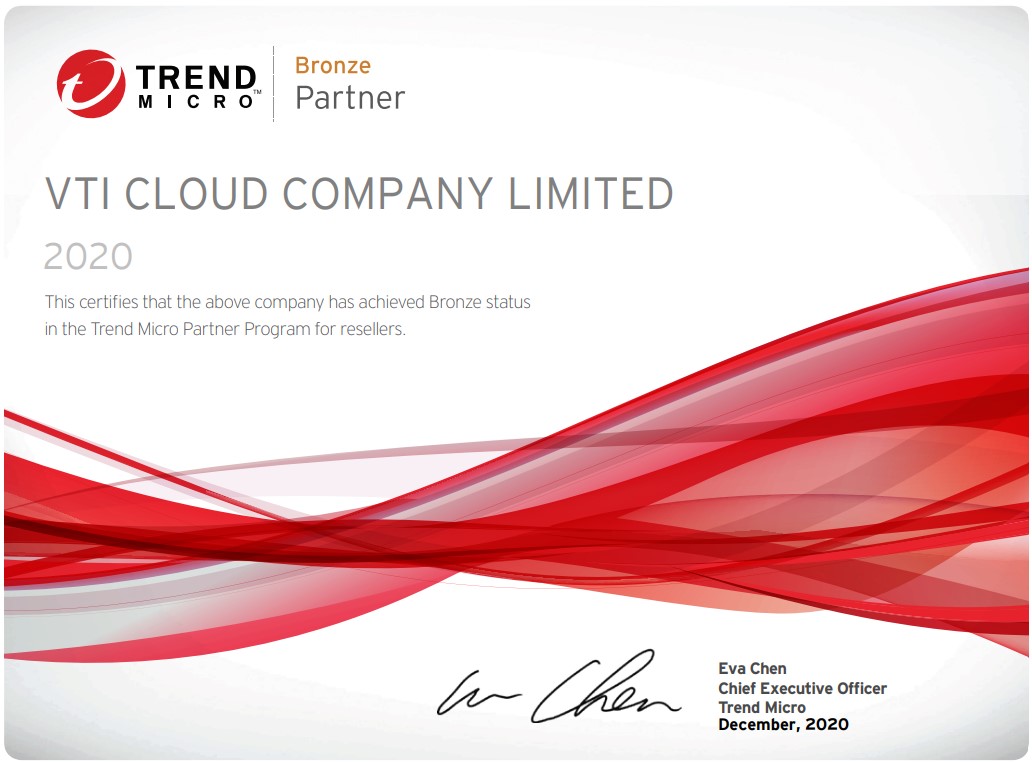 Trend Micro & VTI Cloud
VTI Cloud became Authorized Partner of Trend Micro, providing network security and information security solutions on cloud computing service Amazon Web Services (AWS).
On the growing Internet platform, cloud computing allows resources and service software to be provided to users on demand. Users will enjoy many benefits: lower costs, better information security, and easier scaling.
With the cooperation with Trend Micro, VTI Cloud hopes to bring customers the best solutions for information security on the cloud platform, ensuring the security of systems and business data. At the same time, VTI Cloud and Trend Micro will jointly promote the development of Trend Micro solutions on Amazon Web Services infrastructure in the coming time.
Cooperation solutions
Trend Micro - VTI Cloud
Trend Micro Cloud One
Trend Micro Cloud One is a set of security services solutions that can operate on multiple platforms from on-premise deployed systems to cloud platforms, providing customers with the ability to secure their cloud infrastructure. yourself clearly and simply. Cloud One is a service managed and regularly updated by Trend Micro engineer, includes a package of 06 security services integrated into the same solution, including:
Workload Security: Workload runtime protection (virtualization, physical, cloud, and container platforms).

Network Security: Cloud network layer IPS security

Application Security: Security for functionalities such as Serverless, APIs, and applications.

Container Security: Scanning image in Build Pipeline.

File Storage Security: Cloud file security and object storage.

Conformity: Bảo mật đám mây và quản lý Compliance posture.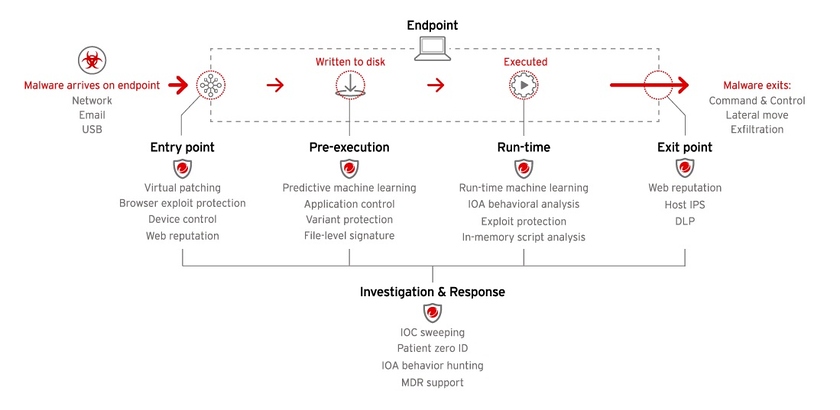 Trend Micro Apex One
Trend Micro Apex One is a solution that combines Endpoint Detection & Response (EDR) tools with other automatic detection and response functions. This helps users to avoid relying too much on manual operations.
Automatic – Intensive – Automatic all-in-one protection: Trend Micro Apex One provides the ability to detect and respond to growing threats on the internet, including the latest anonymous malware and ransomware.
All-In-One Protection: Apex One provides in-depth security threat detection, removal, and analysis with a single solution. The flexible response is suitable for both remote and on-site deployment.
In-depth Protection: Deep risk analysis, extensive investigation, and centralized visibility through advanced EDR tools, powerful SIEM integration, and open-source APIs. Ability to analyze threats through integrated EDR systems or augment security measures with optional capabilities through MDR systems.
Contact VTI Cloud
FOR CONSULTANCY ON Trend Micro
VTI Cloud contact information
 6F, AC Building, 78 Duy Tan, Cau Giay, Hanoi
 Serepok Tower 56 Nguyen Dinh Chieu, District 1, HCMC
 +84-24-73068883
 [email protected]