News
what's up at VTI Cloud
Events
what's up at VTI Cloud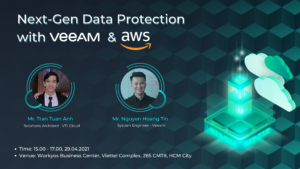 Workyos Business Center, HCM City
Sat, May 29, 2021 Happening
With the aim of bringing the most optimal data protection solutions, taking advantage of the strengths of Veeam and AWS,...
Location :

Workyos Business Center, HCM City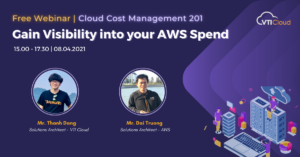 Online
Thu, Apr 8, 2021 Past event
With the goal of bringing the most effective ways to visualize and manage Cloud costs, VTI Cloud and AWS Vietnam...
Location :

Online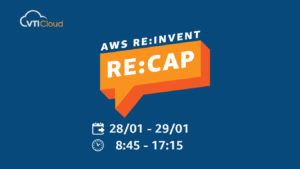 https://bityl.co/5D5u
Fri, Jan 29, 2021 Past event
AWS Vietnam & partners will hold a re:Invent 2020 re:Cap with new service updates shared and introduced recently.
Location :

https://bityl.co/5D5u