News
what's up at VTI Cloud
Events
what's up at VTI Cloud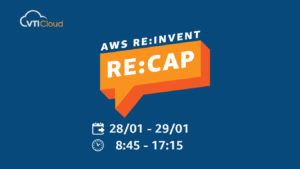 https://bityl.co/5D5u
Fri, Jan 29, 2021 Past event
AWS Vietnam & partners will hold a re:Invent 2020 re:Cap with new service updates shared and introduced recently.
Location :

https://bityl.co/5D5u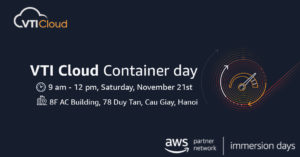 Ha Noi
Sat, Nov 21, 2020 Past event
Join our seminar "AWS Container Day", presented by AWS and Immersion Day Partner - VTI Cloud to learn more about containerized...
Location :

Ha Noi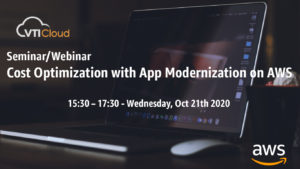 Ho Chi Minh City, Vietnam
Wed, Oct 21, 2020 Past event
AWS is known as the #1 place for you to run containers and 80% of all containers in the cloud...
Location :

Ho Chi Minh City, Vietnam