VTI Cloud - First AWS Partner in Vietnam
Achieved the APN Immersion Day Partner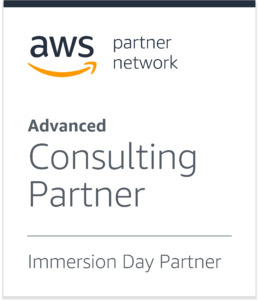 VTI - First APN Immersion Day Partner in Vietnam
VTI Cloud, an AWS Advanced Consulting Partner, is proud to be the first company in Vietnam to surpass the training requirements and practical experience to be approved for AWS's Immersion Day APN program in the Asia Pacific region.
Through the Immersion Days program, VTI Cloud will host in-depth seminars on AWS services and solutions for customers from a variety of fields. Presentations, documents, labs will be compiled and provided by AWS experts, especially Immersion Day Workshop sessions that will be held completely free of charge and supported by AWS.
Read more: VTI Cloud becomes the first AWS Immersion Day Partner in Vietnam | VTI CLOUD
About APN Immersion Days
FREE TRAINING FROM AWS AND AWS PARTNER

APN Immersion Days is a completely free training program transmitted to customers by AWS Premier & Advanced Partners. Immersion Day Workshop sessions will be held in the form of workshops or themed training sessions.
Immersion Days will be led and transmitted by AWS certified professionals and complete AWS Immersion Day Practitioner training.
With an in-depth approach, Immersion Days has been helping IT professionals and managers improve their knowledge of how to use the AWS cloud platform effectively, unlock business potential, and meet business goals.
WHY YOU NEED
AWS Partner Network Immersion Days?