Veeam and Amazon Web Services "avengers" ensure availability and protection for any applications and any data. Veeam solutions help migrate, manage, protect, and recover important data including backup to, from, and within AWS.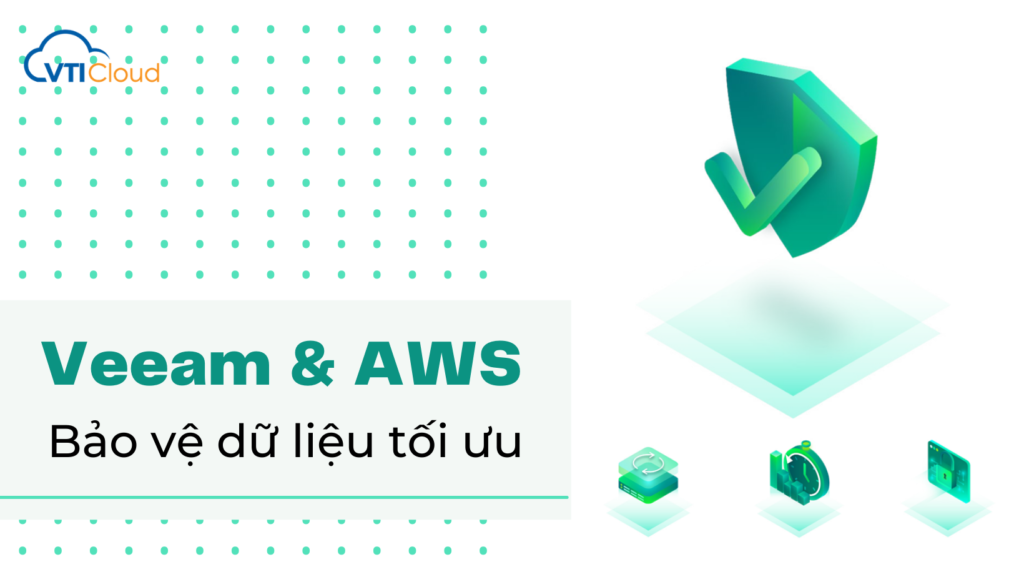 Veeam & AWS Avengers – Data protection for enterprises
AWS provides a robust cloud platform for you to create and deploy business applications without the financial burden and time commitment of building and maintaining your own infrastructure. However, your applications and data remain your responsibility to secure and protect.
Veeam Backup & Replication™ enables you to meet this responsibility. It delivers a comprehensive set of enterprise-grade data protection capabilities. You can easily recover from any cloud data loss scenario, including outages, accidental deletion, malware, and more, in just minutes. And you can manage all your data protection – cloud, virtual and physical – form one unified console, with unlimited data portability and the flexibility of Veeam Universal License.
The following examples show how Veeam and AWS combine mission-critical data and application protection, ensure business operations, improve business continuity and disaster recovery, and saves significant time and money so businesses can focus on their dominant performance.
1. Azzurri Group – Reduce data recovery time from day to minute
About Azzuri Group
The Azzurri Group is one of the leading Italian food businesses in the UK. Its constant focus on value proposition, menu, and restaurant design gives it a significant competitive edge in the market. To make the best business decisions, the Azzurri relies on point-in-time data analytics from IBM's Cognos and Business Intelligence solutions that generate detailed sales and financial reports. "Using point-in-time data analytics is very important to our business because it allows us to proactively solve problems at our restaurants. If we see a drop in sales, we can identify the cause quickly."- Jon Lee, IT Infrastructure Manager. Data is an important asset in driving decision-making. The Azzurri's data protection capabilities are relatively complete, but it lacks replication capabilities.
Upgrade business continuity and disaster recovery with Veeam and AWS
Veeam's proven business continuity (BC) and disaster recovery (DR) strategy use replicas and backups to enable more resilient IT operations. For Azzurri, Veeam backs up and replicates 10 TB across 60 VMware vSphere virtual machines (VMs) on-premises for high availability, off-premises for BC and DR, and to Amazon Simple Storage Service (Amazon S3) for long-term retention. During failover, Veeam recovers a fully functional VM to the required restore point. As a result, the VM is up and running within minutes, making data available to Cognos.
Outcomes
Protects data required for BI analytics:
Veeam protects the critical data that Cognos analyzes to uncover insights into daily restaurant functions, empowering Azzurri to improve operational efficiency.
Provides data recovery in minutes:
Replication reduces recovery time from days to minutes, making data continuously available to Cognos for BI analytics.
Replica failover enables Azzurri to recover a fully functional VM to a specific restore point, making data available with minimal disruption.
2. Maritz – Eliminates Stun During Backup and Decreases Recovery Time
About Maritz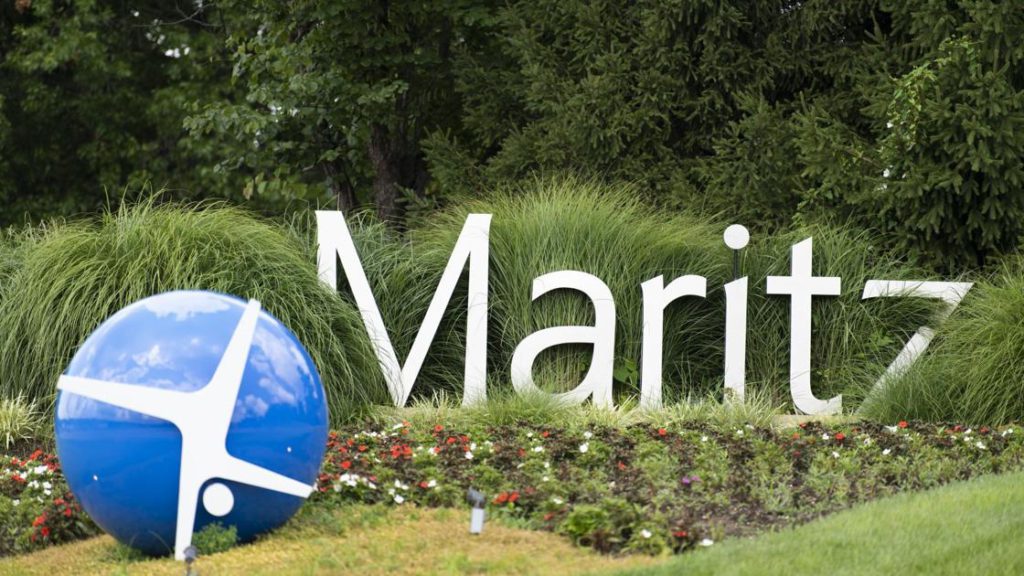 Maritz combines behavioral science with data insights and analytics to provide a variety of digital services and software solutions that help its Fortune 500  clients — such as General Motors and Southwest Airlines — increase sales,  productivity, customer satisfaction, and employee engagement.
Its challenge was protecting these services and software solutions, and the data they generate. Legacy backup was beginning to stun virtual machines (VMs) during backup, causing some services and solutions to become temporarily unavailable. Recovery was slow, sometimes taking hours.
Stunning reduction in recovery time with Veeam & AWS
Maritz has replaced legacy backup with Veeam Availability Suite, which eliminates stuns during backup and reduces recovery time from hours to minutes. In just a few clicks, Veeam Explorer ™ for Microsoft SQL Server restores the database and Instant VM Recovery® restores virtual machines from backup. Veeam also backs up some PB of data on more than 1,000 VMware vSphere virtual machines from the INFINIDAT archive snapshot.
In addition, Veeam's integration with INFINIDAT allows Maritz to back up as often as needed, without disrupting the servers supporting customer services and solutions. Ultimately, Veeam Backup for AWS will allow Maritz to back up Amazon Elastic Compute Cloud (Amazon EC2) data and keep them in Amazon Simple Storage Service (Amazon S3) for long-term, cost-effective, and highly available storage. 
Outcomes
Protects client data to increase productivity and accelerate growth: 
Veeam protects data in the software solutions and digital services it provides to clients so they can increase customer loyalty, employee engagement, and sales.
Eliminates stun during backup and significantly reduces recovery time:
Veeam integration with INFINIDAT storage snapshots eliminates stun on critical VMs during backup; high-speed recovery features reduce recovery time, so clients always have access to solutions and data.
Enables compliance with data privacy laws and PCI-DSS:
Veeam helps secure data with built-in, end-to-end AES 256-bit encryption;  it also provides complete visibility into the backup infrastructure and detailed reports, helping Maritz ensure compliance.
3. Palmaz Vineyards – Produce Data Accessibility and Data Protection by  Veeam and AWS
About Palmaz Vineyards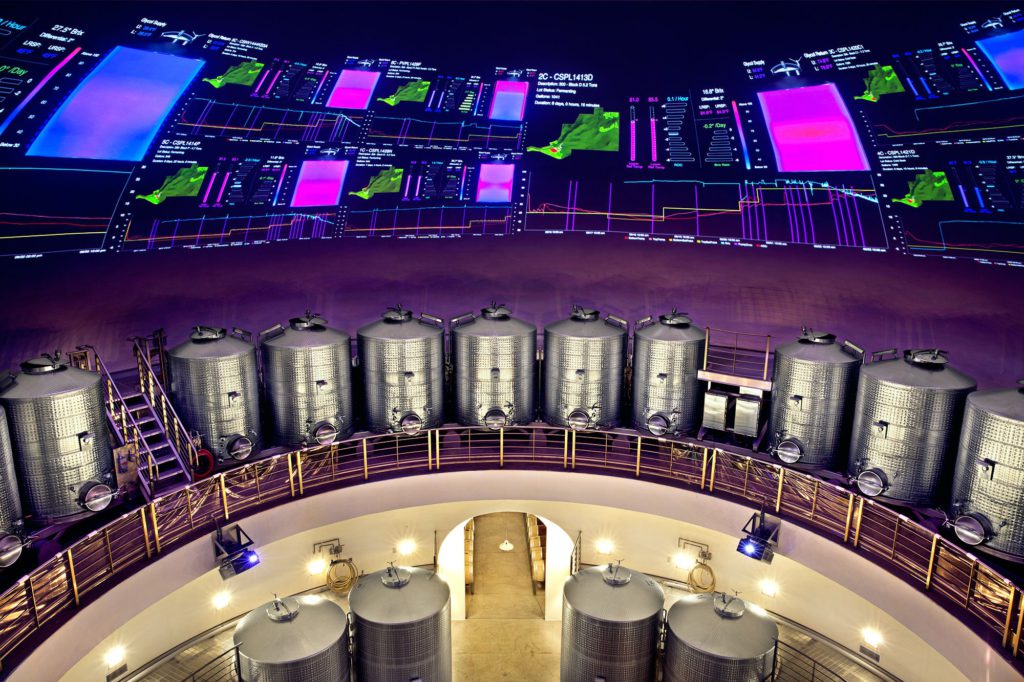 Established in 1991, Palmaz Vineyards is a family-owned and operated winery in Napa Valley, California. Palmaz uses a home-grown monitoring system –  Fermentation Intelligence Logic Control System (FILCS, pronounced Felix) – to track conditions inside its 24 tanks and alert winemakers if they need to make fermentation adjustments.
Shortly after deploying FILCS, Palmaz quickly recognized the need to protect this fermentation data. FILCS provides instant insight into the fermentation process at a rate of 1 GB every hour. Palmaz needed immediate access to this time-sensitive data. "By the time data was available, fermentation had changed so much that the data wasn't relevant," said Christian Palmaz, CEO.  "The cost to retrieve data was staggering too; one month's bill was $40,000."
Protect critical data to drive smart and cost-effective decisions with Veeam & AWS
Veeam® Backup Essentials™ enabled Palmaz Vineyards to bring winemaking data back on-premises. Veeam backs up 36 VMware vSphere virtual machines  (VMs) in the winery for fast, local recovery and replicates them to a second location for disaster recovery (DR). Veeam also transfers backup copies to  Amazon Glacier for long-term storage.
In addition to backing up FILCS, Veeam backs up a system called Vineyard  Infrared Optical Recognition (VIGOR). Analyzing data from infrared images taken by cameras attached to the underside of planes, it tracks chlorophyll in each grapevine, enabling the Palmaz family to assess the evenness of growth.
Outcomes
Saves significant time and money in backup and recovery:
Palmaz has saved countless hours and dollars using Veeam solutions to quickly access and recover critical data.
Protects data used for business insight:
The vineyard's FILCS and VIGOR systems have accumulated over 1.2 petabytes of irreplicable winemaking data, which it references for future harvests and production runs.
Provides priceless peace of mind:
Palmaz can rest assured that its data is fully protected and always available, allowing it to focus on producing great wine.
Conclusion
Veeam and AWS Avengers ensure protection and availability for all data and all applications. As AWS Storage Competency, Veeam delivers innovative technologies and solutions that have proven to help our customers achieve their storage goals when it comes to backup & restore, primary storage, archive, or business continuity/disaster recovery.
Customers can be confident that they are using a simple, flexible, and reliable data management solution that reduces hardware investment, speed up data recovery and reduces operating costs.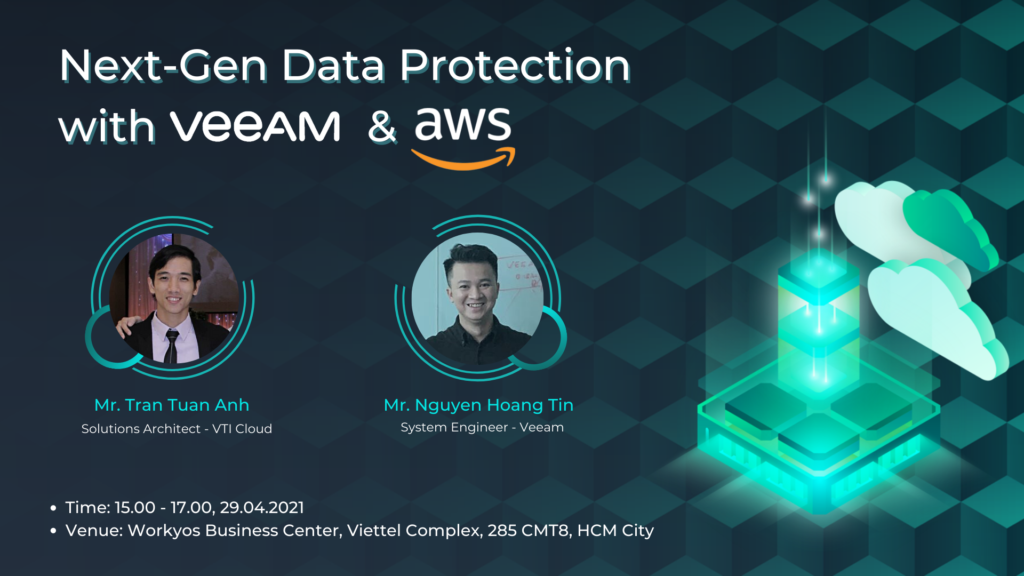 Taking advantage of the backup strengths of Veeam and AWS storage, with the goal of bringing the best data protection solutions, VTI Cloud cooperates with Veeam Vietnam to organize a Seminar – Next-Gen Data Protection with Veeam & AWS on April 29. See more at the following link: [FREE SEMINAR] Next-Gen Data Protection with Veeam & AWS | VTI CLOUD